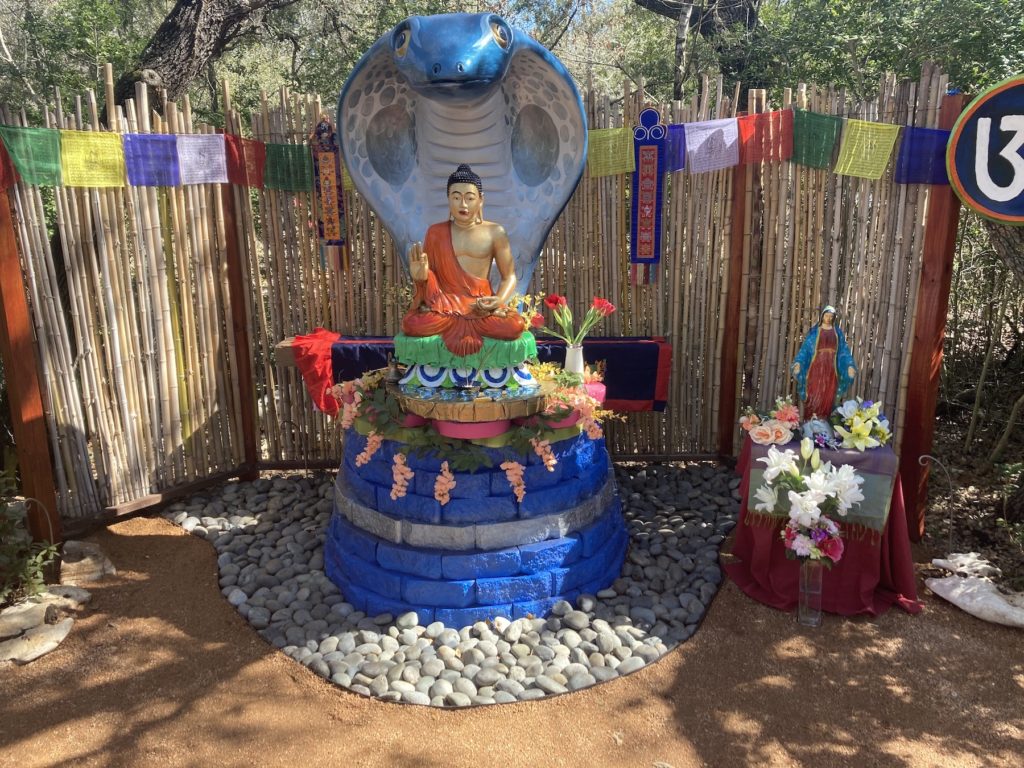 The "Naga Buddha" Project
We have recently dedicated the "Naga Buddha" Project… This has been a team volunteer effort to create a meditation grove here at Lotus Bend, with the Naga serpent and the Buddha as the primary focus.
We recently built the meditation deck and completed the statuary portion of the grove. A dedication ceremony was performed by our visiting Tibetan monk Lama Geshe Thubtan of Sera Monastery in Southern India.